Most companies have a tendency to go through the initial motions of starting a blog and doing some basic keyword research before they lose steam and their attention is redirected to other tasks.
Other businesses may consistently publish posts, but the content lacks a certain coherence, purpose or overriding message. Either way, the content won't have the desired effect and companies lose out on an essential opportunity to build authority and drive leads.
While inbound marketing covers a wide-range of tools, content is the engine the drives all the other moving parts. Well-crafted content is timely, audience and purpose driven and offers the readers valuable information. The days of keyword stuffing and publishing a high volume of sub-standard posts are long gone. Today, content marketing relies on developing clear strategies, producing quality work and promoting through the right channels.
If you haven't had the time or resources to truly invest in your content marketing, we can help. The experts at Lead Harbor have the knowledge and experience to elevate your content marketing program and allow you to make the most of this incredibly valuable marketing tool.
Content Strategy Development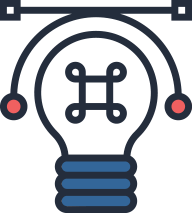 It all starts with a clear plan. By getting to know your business, your goals and your audience, we can create a purpose driven strategy for developing content that speaks directly to your target demographics. Every piece of content we create will align with this strategy and work to establish you as a trusted voice in your industry.
It isn't just about getting people to your site. The goal is to attract the right people so that you can start them on certain sales funnels and begin moving them along through the decision-making process and eventually convert a reader into a sale. This means developing a clear strategy from day one. Partner with our experts to develop and implement a winning content strategy that will help drive and convert leads.
Buyer Persona Development
One of the most important steps in developing a content strategy is developing buying personas. During this step we work to identify exactly who your customers are, their unique pain points and how we can leverage your products and services to help solve their problems. This process goes beyond simply dealing in generalities and actually creates specific, detailed personas that represent your potential customers.
From where they work and how many kids they have to what kind of music they listen to and how they spend their free time, we develop comprehensive reports that provide value well outside of the marketing department. Salespeople, website developers and other employees can also use these buyer personas to help hone their work and better understand your target audience.
Using the information from the buyer persona and the content strategy, we can begin to produce and promote high quality content that incorporates the best in white hat practices. Each and every piece of content we produce provides readers with valuable information, encourages them to interact and engage and works to build your brand. With the right content, you will not only see an increase in likes, share and comments, but also visitors and conversions.
From blogs and infographics to white papers and press releases, at Lead Harbor, we can create a wide variety of content that speaks to your particular industry and best highlights what you have to offer. Rely on Lead Harbor to produce targeted content that will act as a catalyst for your successful inbound marketing efforts.